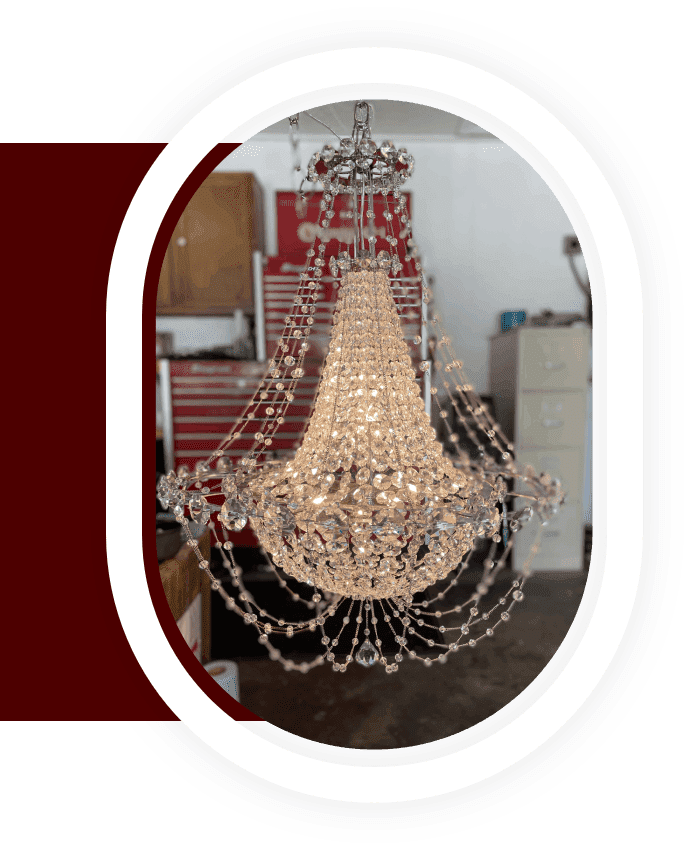 Preserving the Health &
Integrity of
Your Chandelier
Having a chandelier adds a touch of elegance and improves the overall aesthetics of your living space. However, it also requires timely repair and maintenance to keep functioning properly. Issues like a dimming or non-working bulb may indicate that it's time for you to get your chandelier rewired.
While common electricians could struggle to do the job, we at Lighting Shades and Repairs of Tampa Bay have the necessary knowledge to provide you with quick, effective, and reliable chandelier rewiring services.
Technicians You
Can Trust
No job is too big or small for us. Our highly skilled technicians have been rewiring all types of chandeliers, no matter how old or complex, since 2011. We pride ourselves on our quality of work and put our customers above anything else.
Our quick response time and personalized approach guarantee 100% satisfaction every time you choose us for your lamp repair or rewiring needs.